28.03.22
Blis-ta wins at BBC Audio Drama Awards
Sonya Hale's audio play wins the Tinniswood Award 2022.
We are thrilled and so grateful that Blis-ta has been chosen for this award, which recognises outstanding audio drama writing, establised by the Writers' Guild of Great Britain and Society of Authors in memory of acclaimed radio writer Peter Tinniswood.
Róisín McBrinn, Blis-ta Director and Joint Artistic Director of Clean Break - "We are so proud that Sonya's writing has been acknowledged by the Tinniswood Award. As Lucy Kirkwood says in her introduction to Blis-ta, Sonya died a playwright and this is a huge celebration of that fact.
As well as the Tinniswood, we'd like to thank Ambreen Razia and Ria Zmitrowicz for their brilliant performances, Mimi Findlay for producing and Helen Skiera for her magnificent sound design. This audio drama would not have been made were it not for the kind support of Bertie Carvell, Jeremy Mortimer, Jessica Dromgoole and the National Theatre Sound Department who moved mountains to help make this happen at the height of lockdown.
We miss Sonya hugely at Clean Break."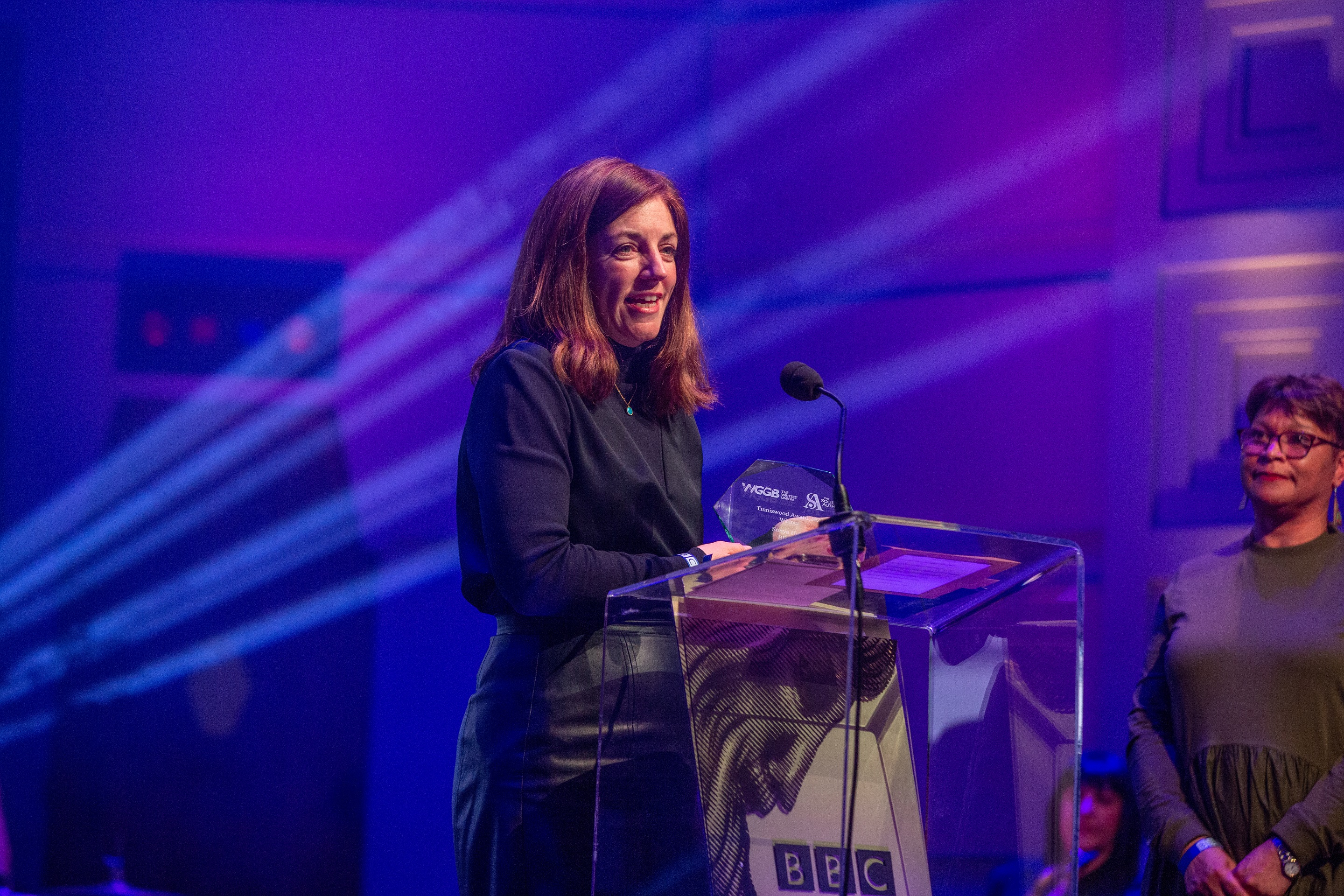 Amy Hale (Sonya's sister) - "I'm incredibly proud of her and it is so heartwarming to see she is getting recognition for her talent, though of course it is bittersweet not to be able to share it with her."
Seeing Sonya Hale's outstanding play about young women, homelessness, sex work and survival be uplifted and commended in this way by the BBC galvanises us to keep producing bold, unapologetic work and shedding light on stories which are often left unheard.
Listen to Sonya Hale's bold, visceral and award winning play here:
You can also listen to Lucy Kirkwood's introduction to Blis-ta here:
With thanks to The Bromley Trust, Jerwood Arts, McGrath Charitable Trust and The Orseis Trust for their support of Blis-ta.