21.06.18
The runners-up
The calibre of entries was so high, we have a few more to tell you about!
When we launched our Fringe Support Competition, we were overwhelmed by the incredible calibre of the entries! You can read all about our winners, Power Play, here but we just HAD to tell you about a few of the others who made the shortlist...
DANGEROUS GIANT ANIMALS
Written and performed by Christina Murdock, directed byJessica Lazar and Adriana Moore
A kick. A scream. A tantrum. When it comes to disability, what's allowed? What's forbidden? This is a middle-child story of the extraordinary range of experience that comes from growing up too soon alongside a sister who will never grow up. A provocative new solo show, DANGEROUS GIANT ANIMALS, is a darkly comedic game of hide-and-seek with our true nature.
Christina really impressed us with her ambitious solo project based on her experience of growing up alongside her disabled sister. She's tackling big, difficult and under-represented issues with a light-touch, and we think she's terrific.
LADYKILLER
The Thelmas
written by Madeline Gould, directed by Madelaine Moore
A chambermaid, a hotel room and a dead woman.
Ladykiller is a blood-soaked morality tale about social responsibility, zero-hours contracts and tearing up the gender rule book on psychopathy; a jet-black comedy for the age of the gig economy.
Ladykiller presents us with a genuinely complex and compelling female character, tapping into the feminist zeitgeist in a most unexpected way.
This one is quite a departure for us - it's not a show that we could have produced ourselves! However, The Thelmas pitched themselves to us as a "female-led, intersectional company creating work that disrupts trad female stereotypes without problematising being female. We push boundaries with our characters... [and] explore the gender gap between how female perpetrators and victims are viewed and treated" and we simply had to include them on our shortlist! Follow them @TheThelmas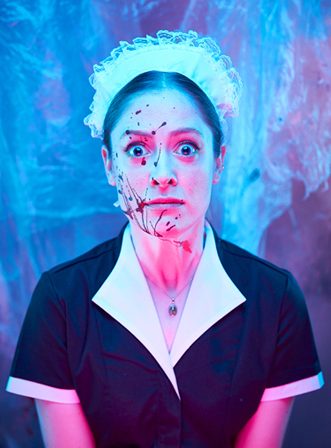 KILLYMUCK
Kitchen Sink Theatre Ltd
written and directed by Kat Woods
Inspired by real events, KILLYMUCK is a housing estate built on a paupers graveyard in 1970's Ireland. Niamh navigates life through the parameters of growing up, with the trials and tribulations of being a kid from the benefit class system. Lack of opportunity, educational barriers, impoverishment, addiction and depression are the norms as the struggle to escape the underclass stereotype becomes a priority. From school trips organised as cross-community excursions to unite a fractured post troubles town, to finding the humour within an estate crippled with misfortune.
We really admire Kat's tenacity and ambition - she's been taking shows to the Fringe for years, self-funded, and is 'waitressing a million hours' to pursue her creative ambitions. She says on her GoFundMe page that it's really important for writers from her background to have work produced to address the class imbalance so prevalent in the theatre, and we couldn't agree more. Quite aside from that, she's a talented writer with stuff to say! Go Kat, go! She reached her GoFundMe target, but here's her video so you can find out more about her. Follow her @katwoods79
KIDDING
Sounds Like Thunder Theatre
When did you last speak to your Mum? Last week? Last year? We've been asking everyone from grandparents to schoolkids. The stories they've told us unfold the parent/child relationship in all its beauty and bathos, silliness and sadness. From ironing a nine-year-old's crumpled geography project to coming out to your mum. Childhood homes for sale. Getting older and parenting your parents. Voicemails and dial tones and things left unsaid until now. Through verbatim stories, we'll take you to those tender, irrepressible places inside us all where we've never really grown up.
Sound Like Thunder were founded last year with a mission to "privileges the voices of the many, not the few, and to snap at the heels of the established theatrical discourse" so of course, we were on board pretty much immediately! They also mentioned that with this piece they hoped to provoke "generations of women to talk to each other". We think their verbatim based production sounds marvellous and were delighted to shortlist them. They still need a good chunk of their funding, so please donate to them here and follow them @slt_theatre.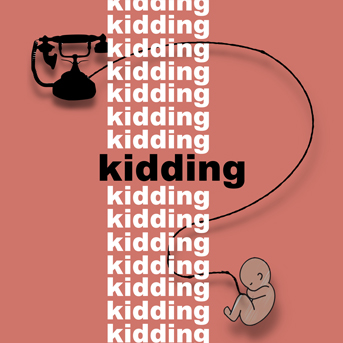 NEVER VERA BLUE
Futures Theatre Company
written by Alexandra Wood
She's five foot ten. She's almost certain. But if she was the size she thinks she is she couldn't be here and if she doesn't even know her own dimensions, what hope is there at all?
Written in response to conversations with survivors of domestic abuse, Never Vera Blue is a disorientating story of one woman's journey to recover who she is. From the city to the Kent coast, from a war-torn land to the pit of the stomach, Alexandra Wood's new play explores just what it means to be made to doubt yourself and how to regain a sense of identity.
This play provoked a deep response in us at Clean Break HQ, and in addition to discussing the difficult subject of domestic abuse the company will be campaigning to raise awareness alongside the show. Even without our competition, we would have wanted to get behind NEVER VERA BLUE. They've already reached their funding target, but you can find out more about the show below, and follow them @Futures_Theatre
Good luck to them all at The Fringe - we'll be keeping an eye on their progress and we think you should too!