08.03.22
The Big Give Women and Girls Match Fund 2022
From 12pm on Tuesday 8 March to Tuesday 15 March, all donations to Clean Break will be doubled.
To celebrate International Women's Day 2022, we are proud to be taking part in the Big Give Women and Girls Match Fund.
We are raising vital funds to support the development of Hope, a new film co-created by our Members (women with lived experience of the criminal justice system or at risk of entering it) and leading women artists, exploring hope as a radical and political act.
Donate today to double your donation
The issues our Members' face are often interlinked– poverty, homelessness, survivors of abuse, addiction, mental and physical ill-health, criminalisation and incarceration - with trauma at the core. Unsurprisingly, two years of multiple lockdowns and continuing uncertainty have exacerbated their needs. As we reflect on this huge global event, we must question whose stories have become lost and what impact this might have on women who already face the sharpest end of disadvantage.
To create change, we must empower women to find their voices and share their hopes, whilst using our platform to shed light on these stories of lived experience.
Hope was born out of a workshop in 2019, between women artists and Members, as they explored what hope means in their lives. Yet, as we begin to imagine life beyond the pandemic, we understand that the concept of 'hope' has a renewed sense of importance for audiences globally and for the women we work with.
With Hope we are centring Member's voices, as they co-create pieces with artists, which will then be filmed and edited into a 45-to-60-minute film and streamed online to audiences over a two-week period later in 2022.
Join the #HopeIsPower movement
Hope is most powerful when we come together, so we want to explore how hope can be used as a force for good to support collective activism. With this year's International Women's Day theme of 'break the bias', this is a powerful moment to invite you to add your voice to the conversation.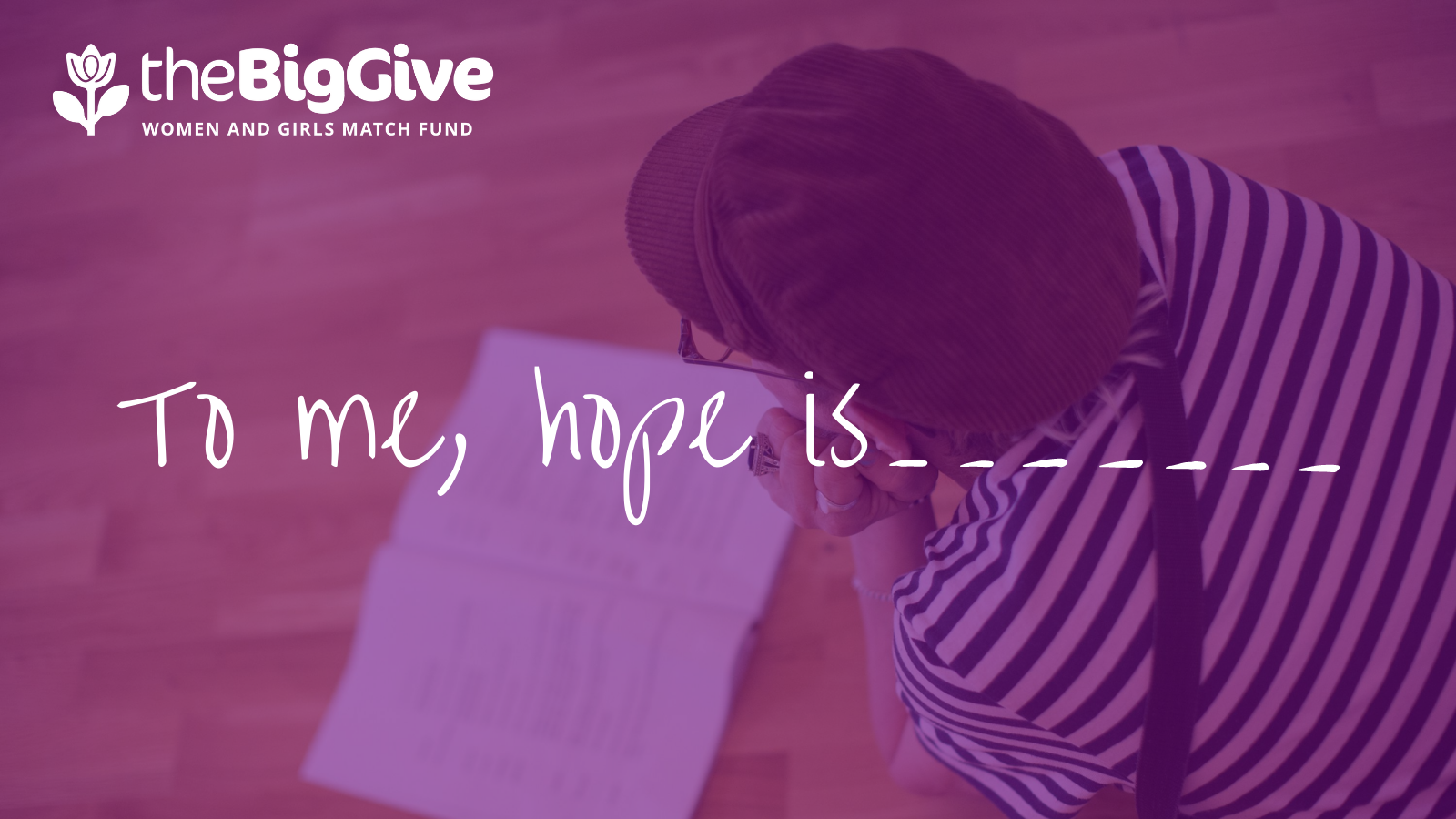 We are asking our community to share what 'hope' means to you. Submit your responses on Instagram, Twitter, Facebook or LinkedIn and follow #HopeIsPower throughout the week to watch the movement grow.
As you share your hopes, please consider giving hope to women with experience of the criminal justice system by supporting our campaign. Every £1 donated through the Women and Girls Match Fund from 8 March to 15 March will be doubled. That means one donation, twice the impact.
With many thanks to the Big Give Trust and DCMS' Tampon Tax Fund.