27.01.22
Campaign: Safe Homes For Women Leaving Prison
We're supporting the campaign to ensure all women leaving prison have access to a safe home.
This campaign comes after a recent report from the Independent Monitoring Board, which found that 77% of women from the UK's largest women's prison faced homeslessness on release in July 2021. We're calling on the Government to take urgent action.
Clean Break are proud to have signed a delclaration alondside 30 other specialist organisations.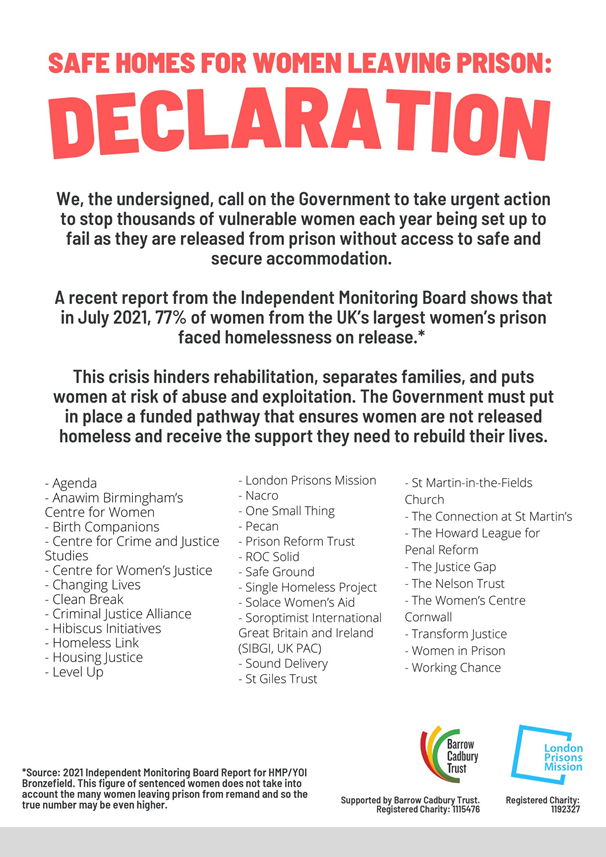 Published by London Prisons Mission.