11.09.19
Clean Break Writers Inspire at Royal Court Event
On 7 September Clean Break arrived at the Royal Court with nine Clean Break Writers from past and present, a prison van and some incredibly excited staff members for our event Clean Break Writer's: Here. There. Then. Now.
The event consisted of two panels where Clean Break writers shared their experiences of working within the creative industry and at Clean Break. The first panel was hosted by Paulette Randall and brought together Clean Break voices from the past including; Jacqueline Holborough (Co-Founder, Clean Break and writer of Killers), Tanika Gupta (Inside Out), Winsome Pinnock (Mules), Rebecca Prichard (Yard Gal) and Lucy Kirkwood (it felt empty when the heart went at first but it is alright now).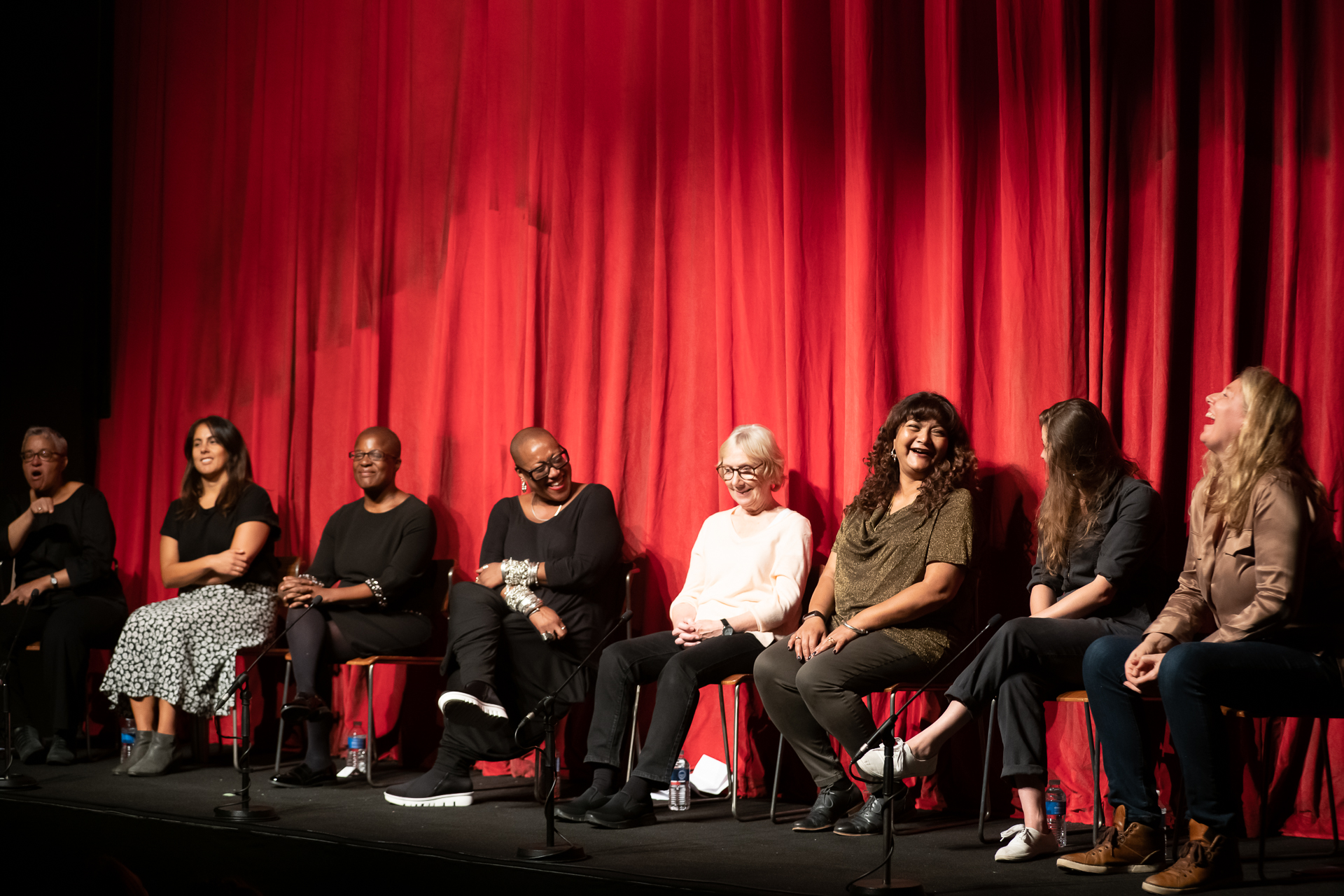 The conversation focused on the importance of how you tell stories of women in prison, with a focus on how you weave in voices of women serving sentences instead of attempting to speak for them. Winsome Pinnock culminated the discussion perfectly by stating; "I thought it was so important that I would not take their story, because I'm a playwright, and every play I write will do something for my career and there's something about not using someone else's story in that way, that you're not ever going to appropriate someone's story".

The second panel was hosted by Jane Fallowfield and included writers that have worked with us over the past five years; Sonya Hale (Blis-ta), Tash Marshall (Clean Break Writer in Residence 2018), Stacey Gregg (co-creator, Inside Bitch) and Somalia Seaton (House).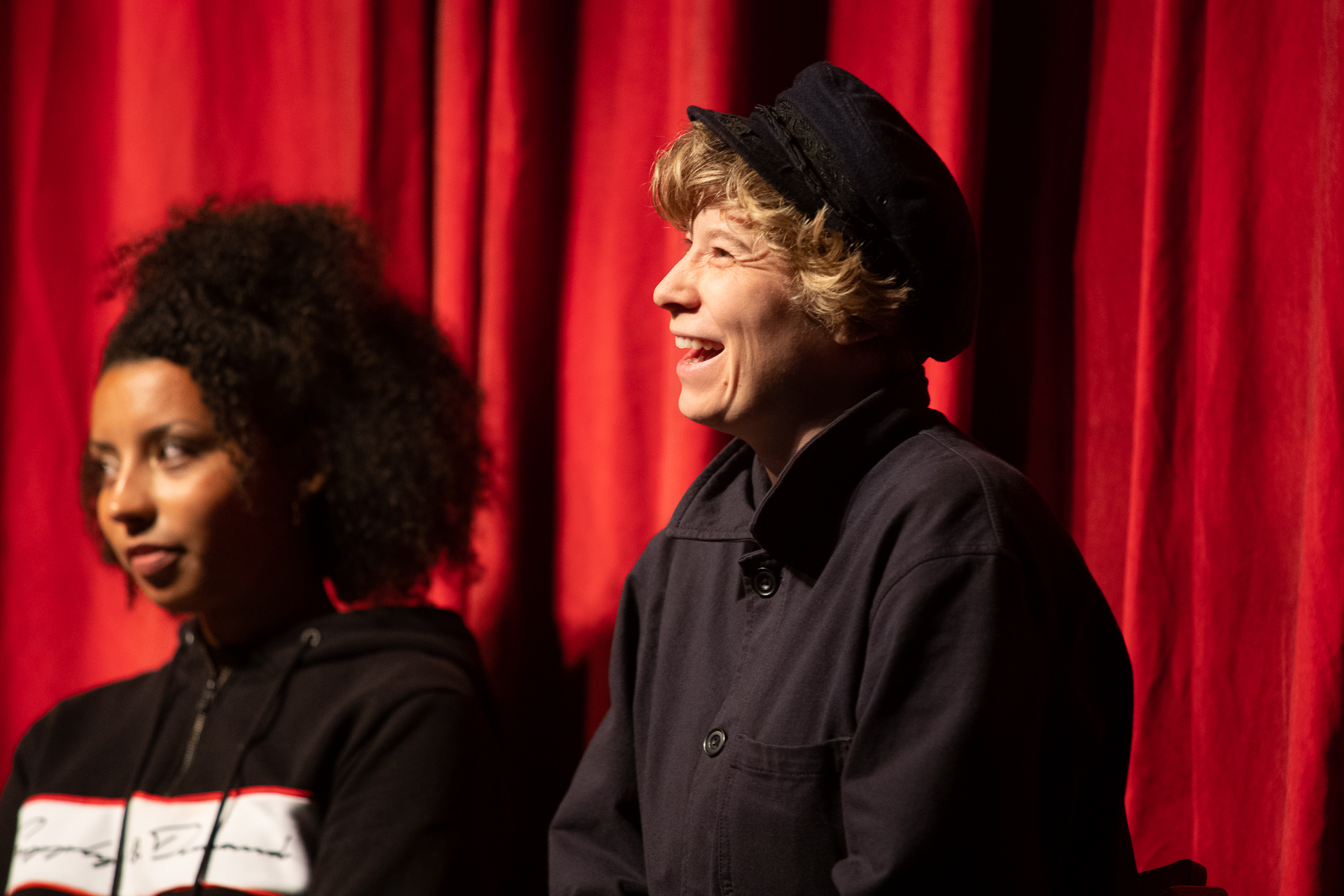 The panel talked extensively through the process of working at Clean Break and focused on the importance of giving women the opportunity to grow within their writing in a supportive environment. All agreed on the importance of allowing space for people to write their own experience, highlighting the importance for those marginalised in the creative industries to have space to grow within their craft in a supportive and nurturing environment. Sonya Hale highlighted the conversation perfectly by stating, "It's so important that women, and women of colour and working-class women are given a platform and the time, encouragement and finance to learn the skills to [tell their own stories]".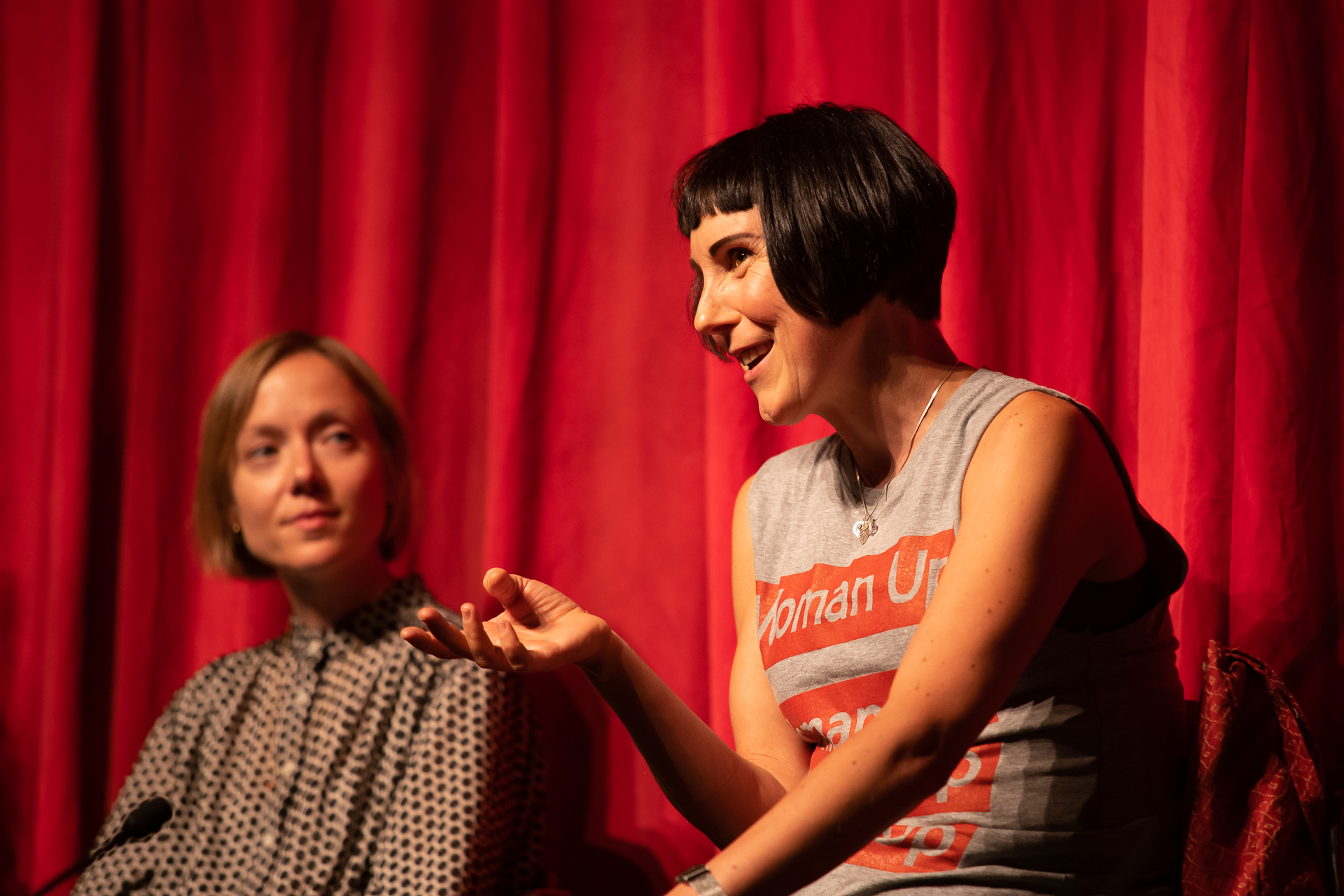 But it wasn't only the panel discussions that made our Saturday takeover of the Royal Court so special. As audience members made their way through Sloane Square they were greeted by the Sweatbox prison van, which held six sold out performances right outside the theatre. Sweatbox Producer Dezh Zhelyazkova commented; "Performing Sweatbox in front of the Royal Court Theatre felt epic for the company. Bringing the stories of society's most marginalised to Sloane Square in a prison van, provided for a very surreal setting and inspired numerous conversations with our audience members and passers-by. This meeting of two very contrasting worlds enabled us to expand the reach of our work and create new and exciting connections".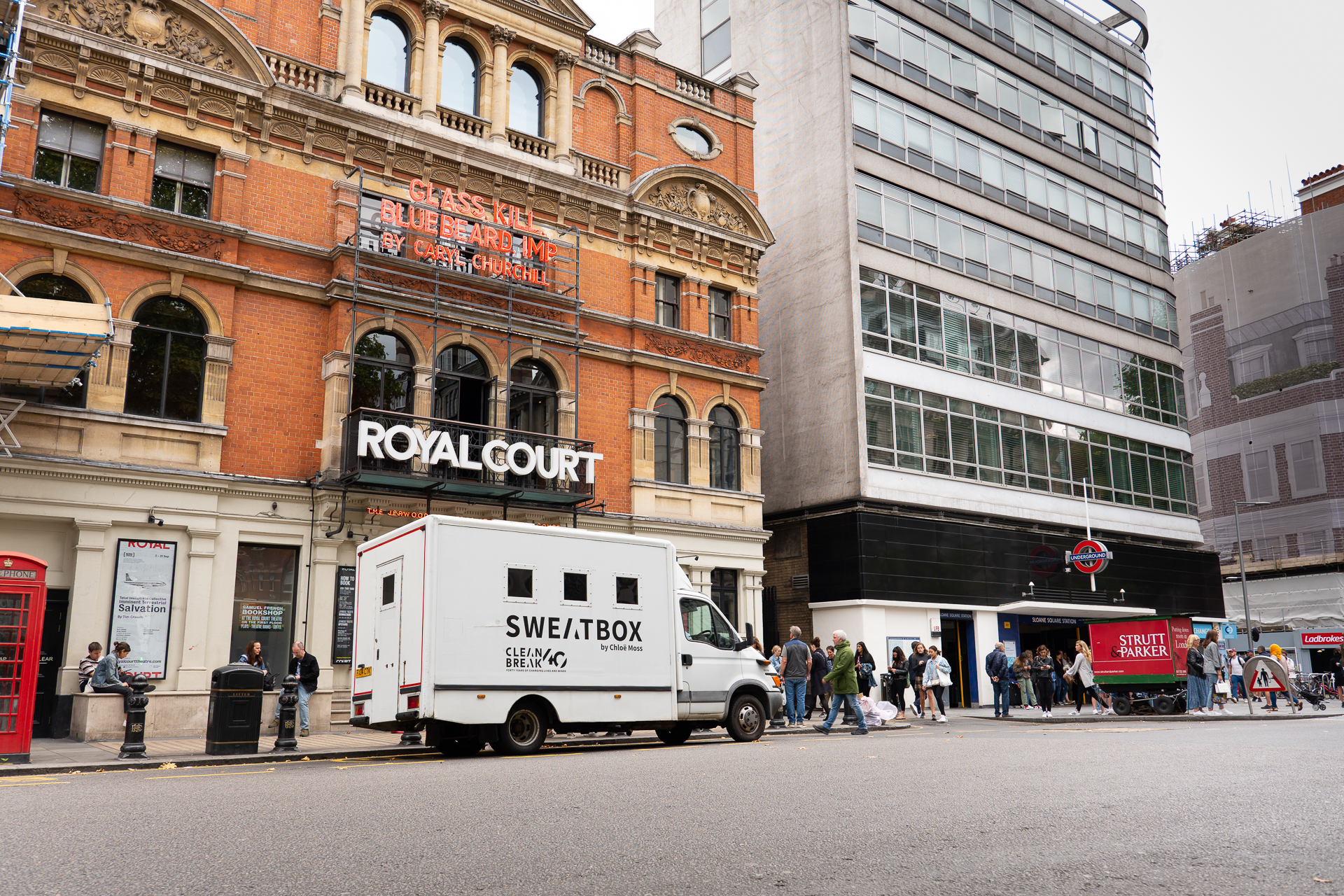 Click here to find out more information on upcoming Clean Break events.