07.10.21
Courtney Love Art Auction
Courtney Love names Clean Break as a beneficiary of an exclusive art auction
To mark the 30th anniversary of the release of Hole's debut punk-rock album 'Pretty on the Inside', Courtney Love partnered with Parliament Tattoo in London to curate a charity exhibition of 30 pieces of original art, inspired by the influential record.
Click here to view the exhibition online
As a friend and supporter of Clean Break, Courtney selected us to be a beneficiary of this exclusive art auction, which was held on 2-3 October and is now available online, along with fellow women's charity, Treasures Foundation.
The exhibition showcased 30 original pieces of art from Cherry Lazar, Bella Kidman-Cruise, Emma Black and a host of other talented artists who all found inspiration in Hole's iconic album.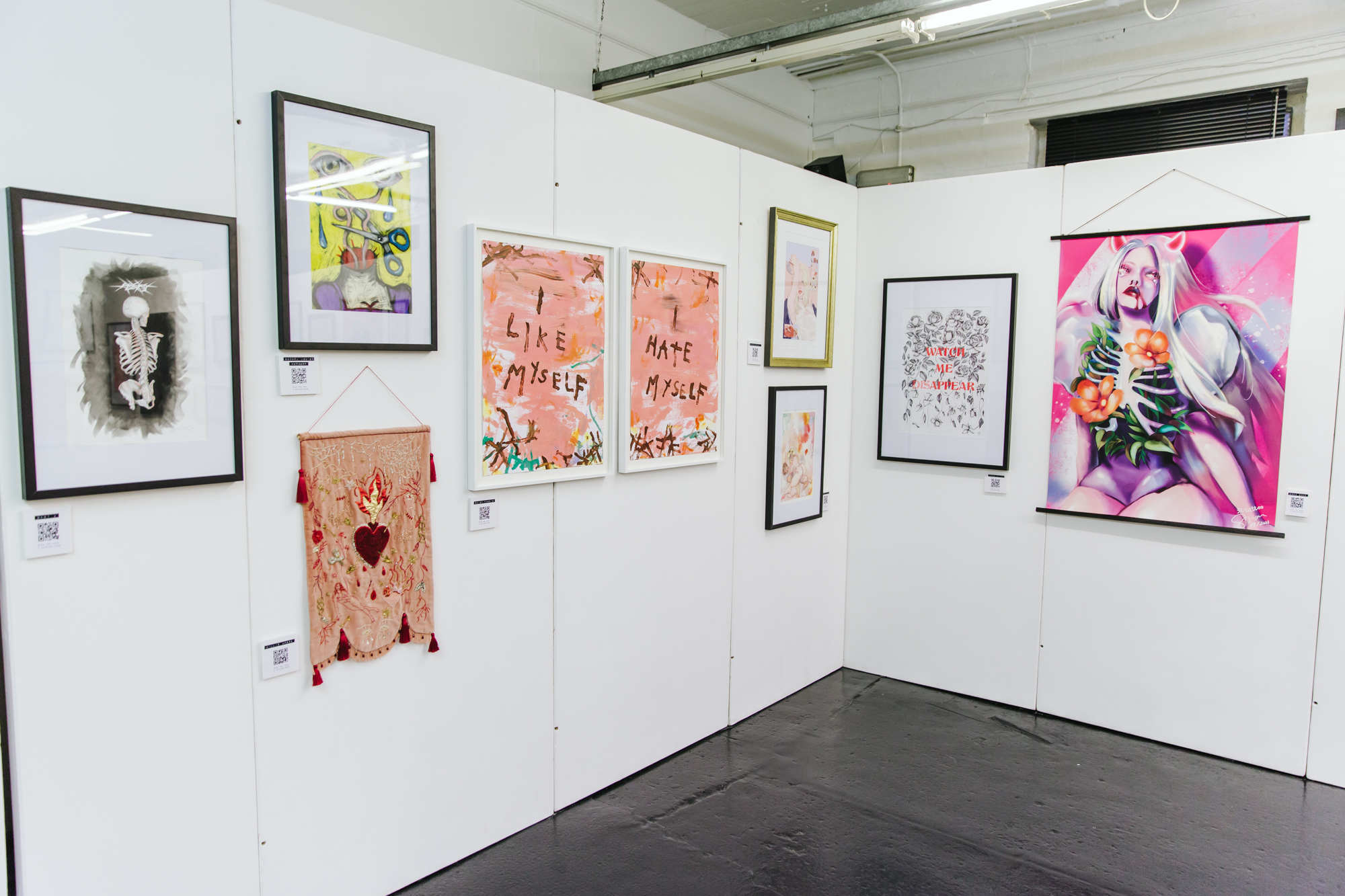 The weekend of celebrations included live acoustic performances and DJ sets, while some guests showed their love for the band by getting Hole inspired tattoos from resident Parliament Tattoo artists.
There is still time to bid on these unique, original pieces of art, as the auction continues online until Monday 25 October. You can take a virtual tour around the event space through a 3D render of the exhibition.
Take a virtual tour of the exhibition

Courtney Love recently attended Through This Mist, a Clean Break production performed in the intimate setting of our courtyard in Summer 2021, and thought the production was 'marvellous'.
''Clean Break gives [women] theatre and music, gives them words. Gives them wings. Voices. Gives you: culture.'' - Courtney Love
View this post on Instagram
We are so excited to be recognised in this way and to be involved in celebrating such an influential album. This charity art auction comes at the perfect time for Clean Break, as we are celebrating feminist rebellion and immersing ourselves in punk with our bold new play, Typical Girls by Morgan Lloyd Malcolm and featuring music by The Slits.
Hole's music, like The Slits, embodies the ferocious and unapologetic attitude of punk which continues to inspire artists today. At Clean Break, we can't stop listening to the iconic tracks that shape this genre, so we created a playlist. Listen along with us here.
Photo credits: Derek Bremner