22.12.21
Season's Greetings: 2021 Round-up
Looking back at what we've achieved this year, and thank you to everyone who has been part of our journey.
It has been an eventful year here at Clean Break. Whilst the challenge of living through the pandemic is still very much with us, and 2021 has not been the period of recovery we had hoped for, we are incredibly proud of our achievements this year, and the continued resilience and perseverance of our team. Our commitment to care and safer spaces has sharpened this year, not just in how we work with Members and artists, but how we move forward as an organisation with the values of compassion and collaboration leading our decisions and actions at every turn.
2021 has seen a fresh demand for our programme as we have welcomed new Clean Break Members both online and onsite into our building, enabling artistic growth alongside providing holistic support. We have pursued our commitment to employing artists from within our Membership as actors, theatre makers and panellists, and were delighted this year to celebrate an increasing number of Members breaking into the wider industry, proudly making their mark in films and on national stages.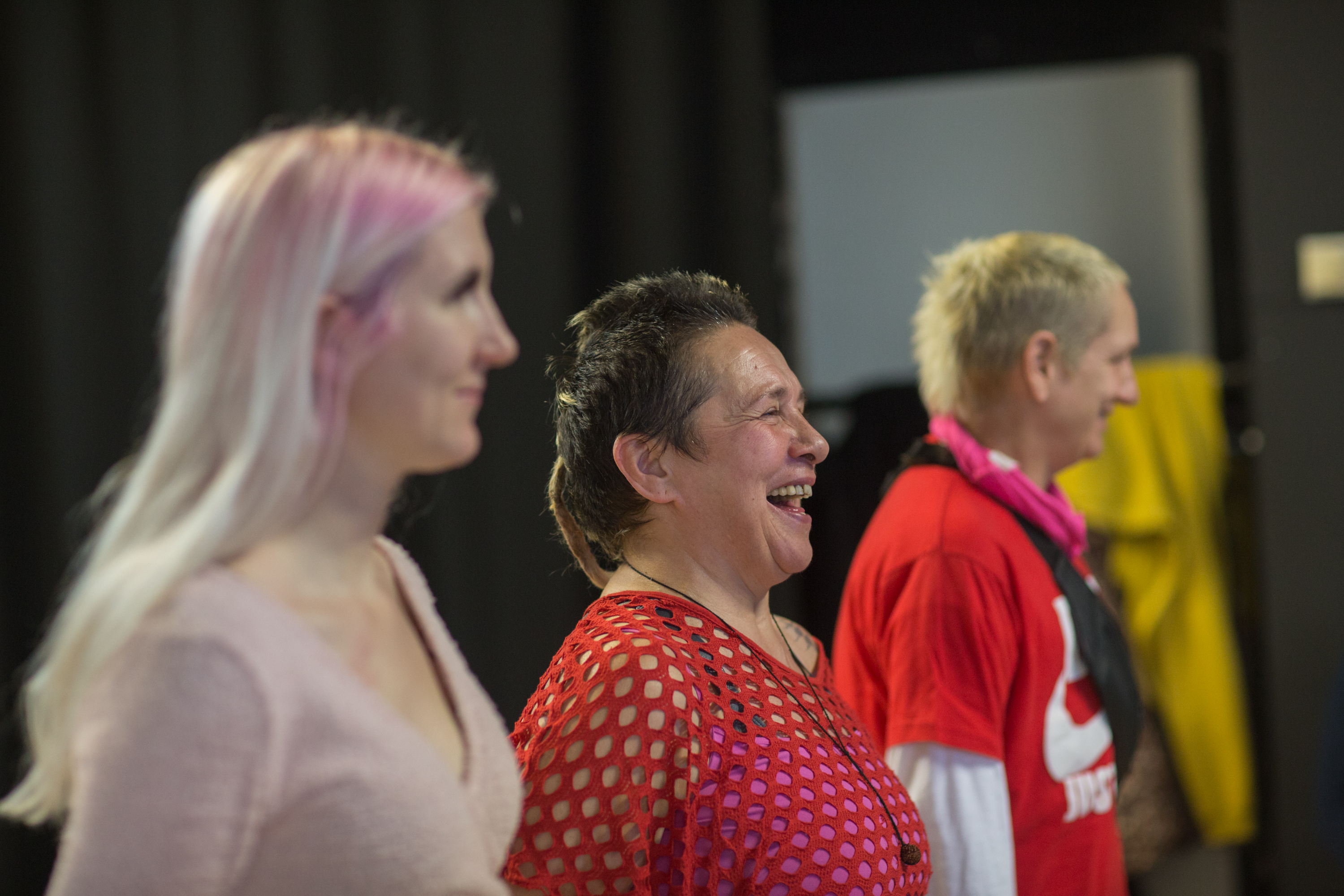 2021 was also about making space for joy. We celebrated a return to live performance with our outdoor co-created works Through This Mist, performed in the summer months in the Clean Break garden to our friends and local community. The culmination of our heritage project saw us showcase our rich 40 year history at Swiss Cottage Gallery, with our beautifully curated exhibition and programme of live and digital events. And we were thrilled to enter the autumn period with our electric production of Typical Girls at the Crucible in Sheffield. A punk-fuelled play by Morgan Lloyd Malcolm, Typical Girls was created with the unique alchemy of leading women artists and our Member artists. Not forgetting the genius of The Slits!
While we cherished being back together in person, we continued our digital adventures and enjoyed reaching audiences in new ways. We released Sonya Hale's visceral play Blis-ta as an audio drama; produced our Voices from Prison e-book; and released Chloë Moss's Sweatbox as a short film. Typical Girls also became part of our digital programme, during the run we held a live stream performance which reached people across the UK. Bringing live performances into prisons has still not been possible for us since the start of the pandemic, but we were able to share Typical Girls in prison digitally, thanks to WayOut TV. Although this in no way replicates the vital connection of working directly inside prisons, it felt positive to have shared the joy and rebellion of Typical Girls with women inside.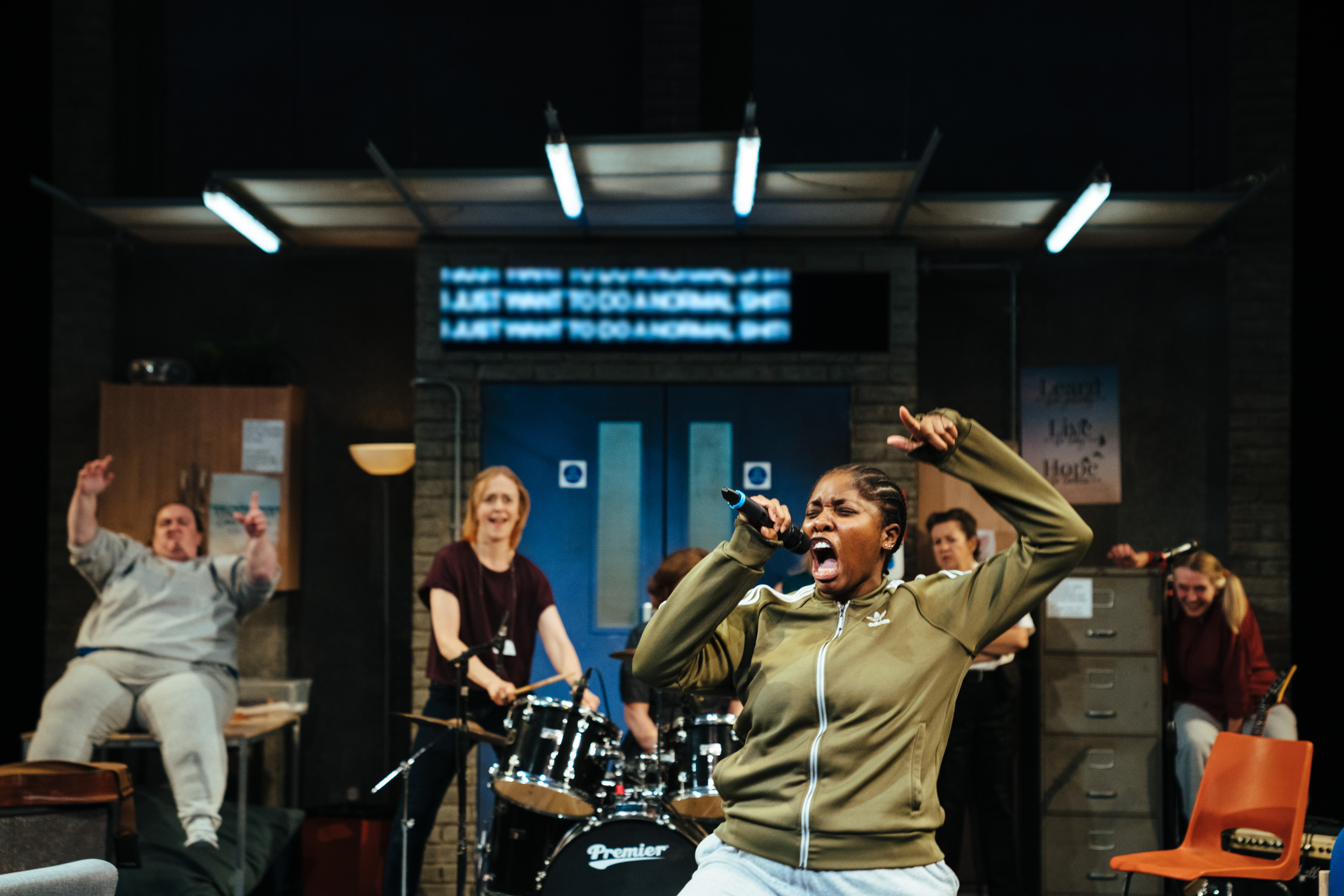 This year we embarked on a journey with anti-racism consultants darvaja, working towards developing anti-racist practices across Clean Break. We have interrogated our practice, acknowledging where racism shows up in our structures and co-creating across the organisation - envisioning what anti-racism looks like at Clean Break. We would like to thank darvaja for their guidance, supporting us in our commitment to change, for their tough questions and generosity. We would also like to thank the Clean Break team, trustees, artists and Members for bringing themselves to this work fully, and for working through challenges with heart.
Clean Break is a collective endeavour, we would like to thank everyone who has been part of Clean Break, engaged with our work or stepped through our doors (in person or virtually) over the past year.
This includes our wonderful partners, who have collaborated with us to realise so many of the year's achievements.
Our Patrons for championing the company wherever they are. We were deeply sad to have lost Barbara Hosking this year, who was a trailblazer in every way and our heartfelt sympathies go to her partner Margaret Hyde and family and friends.
Our community of supporters, who have continued to ensure our future. Thank you to Arts Council England & DCMS for the transformative support of the Culture Recovery Fund; and to all the Trusts, Foundations, statutory partners, corporate partners & individual donors who have supported us and made our work possible.
And finally, a heartfelt special thank you to all the individuals who make up our team, trustees, artists, volunteers, and our Members who commit themselves to a shared vision of a world where women reach their full potential, free from criminalisation. The pursuit of which continues to propel us with energy and determination.
Looking forward, we're excited for what 2022 has in store! Watch this space for a new co-production, digital projects, work in prisons, and more opportunities for collaboration.
Wishing everyone some joy, rest and rejuvenation as the year ends.
Anna, Erin and Róisín and the Clean Break team